Batya Shmukler (Chairman)
made Aliyah in 1991 in a garin Aliyah from Betar. She and her husband, Jonathan, have 4 children – all Israeli born. Batya is an English teacher by profession. She has always been an active participant in community affairs, starting with her involvement as a madricha for Betar. She has volunteered for other organisations in Israel and has been an active Telfed volunteer for the past 15 years. The South African community has always been her soft spot and she is proud to be affiliated with Telfed. Batya is the former chairman of Telfed's ESP Committee and the current Chairman of Telfed.
Robby Hilkowitz (Vice Chairman)
made Aliyah in 1993 from South Africa via 6 years in Australia. He has four children, two of whom were born in Israel and two in London and one wife who is from Victory Park. Robby invests in early stage financial services companies and is a director of several philanthropic organisations, which deal with aged care, poverty relief and personal debt management and extraction. He supports South Africa in rugby, Australia in cricket and Chelsea in football. Robby is the Vice Chairman of Telfed.
Steven Flax (Treasurer)
is the country head of Mazars Israel. He is a qualified Chartered Accountant in both South Africa and in Israel and has served as the Chief Financial Officer of a listed property company and a private equity fund. Steven has extensive experience audit committees of not-for-profit organizations in Israel. He made aliya from Johannesburg in 1998 and lives in Raanana with his wife and 3 boys. Steven is the Treasurer of Telfed.
Maish Isaacson (immediate past Chairman)
made Aliyah in 2001 with his wife Jocelyn and three children, Shaun, Tali and Dina. He continued with his volunteerism in Israel, being elected as Chairman of Shivtei Yisrael shul in Raanana for 5 years, becoming a member of the Chevra Kadisha and Zakka. He was elected to the Raanana City council as a councillor in two elections and was also elected as Deputy Mayor. He served as Chairman of Telfed for 6 years, being elected three times. Maish is a Captain in the police force (volunteer), the highest-ranking police officer in Raanana. He is a qualified Medical Clown and volunteers as such at Meir Hospital in Kfar Saba every Tuesday morning. He is blessed with his wife Jocelyn, children Shaun & Daniella, Tali & Natan and Dina and 5 grandchildren.
Dave Bloom
was born in Zimbabwe and made Aliyah in 1973 as part of a Habonim garin. He is married to Gail and they have two daughters and seven grandchildren. Gail and Dave were founder members of Kochav Yair where they have lived since 1986. Dave has been involved professionally in the high-tech and the media industry for over 40 years including senior positions at Reuters. He is currently a partner at Exsys. Dave is a professional Personal Historian. He has been an active Telfed volunteer for nearly 30 years and has held several positions including chairman of the Telfed Media Committee, SASI Committee and Telfed History Project and is a past Chairman of Telfed itself.
Mel Cohen
made Aliyah from Johannesburg with his wife Eileen in 2009. They have one son living in Ra'anana who has produced three grandsons. They have two sons still in South Africa and a daughter in Sydney, Australia. In 1969 Mel was the founding chairman of the Sandton Shul. In 1970 Mel co-founded a family business serving the mining industry. Melco Conveyor Equipment became one of the leading companies manufacturing and supplying bulk materials handling equipment to the mining industry. Mel has been the head of Telfed's TECI Committee since the committee was established. TECI promotes an English reading programme for Ethiopian children in Israel, and they distribute recycled computers to Ethiopian students in Israel.
Shely Cohen
was born in Johannesburg, went to King David Linksfield. Shely grew up in a very Zionist home, and from a young age was involved in Betar. She went to 10 camps (the best times) and grew into the leadership of the movement. After school, Shely did Mechina at the Hebrew University, but decided to go back to SA and study at Wits. She married her childhood sweetheart, Barry Cohen, in 1993, and they made Aliyah together in 1994. They have 4 Israeli-born children who all say 'Ja' and 'lekker' and 'just now' like real South Africans. "I think that my heart and soul were always in Israel, and it just took my body 22 years to catch up... I feel absolutely blessed and privileged to live in our Jewish Homeland, and I love maintaining my South African connection by volunteering at Telfed," says Shely. Shely is the Chairman of the Scholarships Committee, "the most amazing committee to be involved with, as we work towards helping students achieve their goals and contribute to society."
Allan Feinblum
made Aliyah together with his wife Carol and their 3 daughters after a successful business career and many years serving the Johannesburg Jewish community, primarily in the building of the King David Sandton School and serving on the Board of Jewish Education. For over a decade, Allan has served Telfed on the Directorate and Executive and also been involved in fundraising and special projects, and has chaired various committees currently holding position of Chairman of Isrentco. Allan has concurrently served on the Finance Committee of Beth Protea.
Harris Green
graduated with a B. Com. degree from the University of Cape Town. He made Aliyah from Cape Town in 1970 and spent most of his professional career as the Chief Financial Officer of a number of Israeli hi-tech companies. A resident of Elkana, he is married to Phyllis. They have 3 children and 13 grandchildren. He previously served as head of Telfed's Projects Committee and as Telfed's Honorary Treasurer during the period 2006 - 2014. He currently serves on a number of Telfed's sub-committees.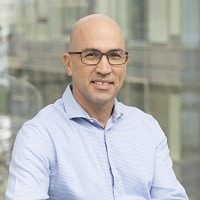 Paul Weinberg
made Aliyah in 1996. Paul is a lawyer with over 25 years of experience and holds a BA LLB from Wits University and an MBA from Tel Aviv University and North Western University, Chicago. Paul founded and today manages a corporate and commercial law firm in Tel Aviv. Paul was one of the founding members of the Mevaser Zion community in Tel Mond and is still a member of the management committee. Paul sits on the directorate and the executive of Telfed. Paul and his wife, Hayley live in Tel Mond and have five boys.
Peter Bailey
and his wife Jeanne made Aliyah from South Africa in 2013, joining their 3 sons and 6 grandchildren in Israel. Peter worked in the flat glass industry prior to Aliyah. He is a former squadron commander (major) in the Light Horse Regiment in the SA Defence Force Reserve, and former National Chairman of the SA Jewish Ex Servicemen's League. Peter has authored a number of books on Israeli history, military history, and the role of SA Jewry. Peter heads Telfed's Events Committee, and is a member of Telfed's Fallen Soldiers Committee and Tiyul Committee.
Stephen Handler
was born and raised in Cape Town. A graduate of UCT, Stephen moved to Johannesburg to join Liberty Life at the age of 26. Stephen married Ethyne (nee Myerson from Paarl) and they have two daughters and six grandchildren. He retired from his position of Financial Director of Liberty Life in 2000. Stephen and Ethyne made Aliyah in 2011. He serves in a number of capacities at Telfed, most notably as Chairman of the Fundraising Committee.
Sidney Shapiro
made Aliyah in January 1970 after being very involved in Jewish, Zionist and UCT campus activities in Cape Town. He had previously spent a year in Israel at yeshiva, volunteered in the Six Day War on kibbutz and participated in a Student Leadership Course in Jerusalem. Sidney worked at Telfed for 45 years of which 30 years as Director. He held senior positions in various non-profit organisations such as the March of the Living, Olim Organisation Association, Klita Advisory Committee in the Knesset, Kochav Yair and Tsur Yigal founding committees. Today he volunteers on a number of Telfed Committees – Directorate, SASI, Fundraising, Keren Telfed and Trust Funds. His family was one in the first group of South Africans who settled in Raanana some 50 years ago. Both his children and grandkids are also resident in Raanana.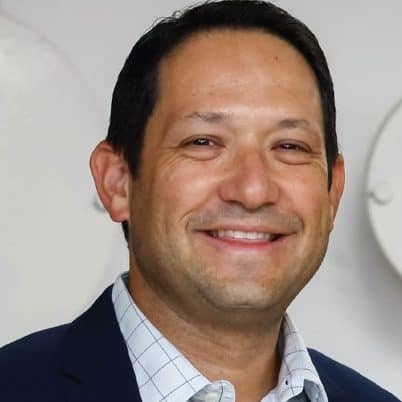 Jonathan Adler
made Aliyah from Johannesburg in 1997 to Jerusalem as a student. For the past 15 years he has been a senior financial planner at Pioneer Wealth Planning in Herzliya Pituach. He is married to Shari, they have 5 children and live in Raanana. Jonathan has been involved in many aspects of community work over the years including Hasbara, the municipality of Ra'anana and was Chairman of the Shivtei Community for over 7 years. Jonathan is proud to know that 23 years after making Aliyah, he now has his entire family living around him in Raanana.
Leon Charney
has been an active Telfed volunteer since 1967, beginning with his involvement in the Hostel (now Housing) committee. Born in Lithuania in 1929, Leon emigrated to South Africa at the age of 7. He studied architecture and practiced in Johannesburg. Leon married Menorah 1953 and, together with their sons Danny, David and Johnny, they made Aliyah in 1961. Their daughter Shani was born in Israel. In the 1970s he joined Telfed's EXCO, serving as Vice Chairman (1982-1986) and Chairman (1986-1990). In addition to numerous roles at Telfed, Leon has been involved with municipalities and district planning committees and served as President of Savyon Rotary Club.
Ilan Chasen
graduated with a degree in Economics and an Honours degree in Finance from the University of Cape Town. He served as a Manager in Deloitte's "Innovation and New Business Development" team in Johannesburg, and later founded and headed Deloitte's Innovation unit in Tel Aviv. For the last 7 years Ilan has served as an independent consultant, overseeing investments in high-tech, real estate, and infrastructure sectors in Israel. He is married with 3 daughters.
Barry Cohen
was born in Port Elizabeth and made Aliyah with his wife Shely in 1994. Growing up in Zionistic homes, it is not surprising that over the years their extended family has moved to Israel, and specifically to Ra'anana. Barry has been involved in Israeli Real Estate for over 20 years and sits on the executive of Isrentco. "It is a tremendous privilege to be involved with Isrentco together with my fellow board members. As with most of Telfed's activities, I believe we make a strong impact on the South African community living in Israel" says Barry.
Gabey Gordon
made Aliyah from Johannesburg to Ra'anana with her husband Mike and their four children. Gabey has always volunteered and welcomed the opportunity to volunteer in Israel through Telfed, and in English! Having made Aliyah with teenage children, Gabey maintains that making Aliyah with teens is possible.
Rob Hyde
was born in South Africa in 1943 and emigrated to Australia in 1987 with his wife, Gillian (nee Phillips), and three daughters. Rob and Gillian made Aliyah in 2010. Their daughters, sons in law and their 13 children all live in Israel.
Itz Kalmanowitz
was born and raised in Johannesburg. He made Aliyah in 1983, and has lived in Jerusalem ever since. A student at the University of the Witwatersrand, Itz qualified as an accountant in South Africa and Israel B.Com., CA(SA), CPA (Isr). He was a senior partner for over 20 years in South Africa and worked in the investment field in Israel. He spent 3 years in Toronto as the Keren Hayesod representative as the Executive Director of the offices of the UIA. In South Africa, he was the Chairman of the SA Zionist Federation for 5 years prior to making Aliyah. Itz also served on the Board of Deputies and the Board of Education in Johannesburg. In Israel, he served as the Chairman of Telfed for 2 years. His wife is a school teacher and his three children and their families live in Israel.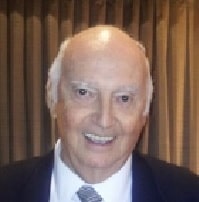 Hertzel Katz
made Aliyah from Johannesburg with his wife, Lola, and two young children in 1969. He and Lola have one Israeli born child and 5 grandchildren. Hertzel requalified as a lawyer in Israel and, since the 1970s, has had his own legal practice. He joined Telfed's EXCO in the 1970s and has sat on a number of committees over the years. A former Chairman of Telfed, Hertzel initiated Keren Telfed – the charitable arm of Telfed. He was instrumental in the creation of SURF (Telfed's Relief Fund programme). Through the years, Hertzel has provided legal advice to our Olim and has been active in Aliyah promotion.
Barry Kornel
was born in Johannesburg and made Aliyah in August 1994 with his wife, Marcelle, and 3 children. The family has grown and they now have 5 grandchildren. Barry has volunteered for Telfed for the past 20 years, and has been active in many committees. "It has been my honor to be involved in this dynamic organization," adds Barry.
Solly Sacks
made Aliyah from Johannesburg in 1991 with his wife, Gita, and their four children. A qualified accountant, and WITS graduate, he is the former Chairman of Bnei Akiva South Africa and the former Chairman and President of South Africa's Mizrachi Organisation. Solly led a delegation of South African volunteers to Israel during the Six Day War, and attended every World Zionist Congress between 1968 and 1996. In his role as Chairman of the South African Zionist Federation, Solly initiated meetings with the late Nelson Mandela after his release from prison. Solly served as the Director General of World Mizrachi for over 20 years. He is a former Chairman of Telfed.
Michael Teddy Saitowitz
is the Chairman of Telfed's Aliyah Projects Committee. This committee investigates and implements Aliyah-promotion projects. The committee members engage with the Israeli private and public sector, negotiating preferential rates and terms for new Olim. Teddy made Aliyah in 1988. He and his wife Vivienne have two children. Teddy is an entrepreneur and owner of International Freight Forwarder – FreightNet Cargo. He has been a Telfed volunteer for almost 2 decades. During this time, he has been involved in the building project and community support programme in Modiin, in Beit Rishon Be Moledet at Kibbutz Afikim and Kibbutz Revivim.
Roy Scher
was born in Durbanville, Cape Town into a very Zionist home. He made Aliyah in 1979 immediately after matriculating from Herzlia. Roy and his wife Terry, also from Cape Town, are blessed with 3 children all born in Jerusalem, and are now proud grandparents of their first Israeli grandchild ! Roy has been volunteering for Telfed as the Chairman of Telfed's Jerusalem Regional Committee since 2011. He enjoys planning cultural events and welcoming Olim, including follow up meetings. As a qualified life coach, Roy uses his skills, listening to the needs of Olim, giving advice on a variety of topics such as education for kids, understanding difficult financial situations and personal relationships. All this is done and accomplished with passion for helping others. During 2019 Roy represented Telfed at the Aliyah EXPO in London under the auspices of The Jewish Agency and was the coordinator of the Telfed event celebrating 70 years of the establishment of Ashkelon.
Beryl Schmidt
was born in Johannesburg and made Aliyah in 1998 with her son Daniel who is an independent special needs adult today. Beryl is the Chairman of Telfed's Rishon Lezion Regional Committee – and surrounding areas – and is passionate about her region and as well as helping others. Beryl is involved with special education and volunteers in other capacities including feeding and helping Holocaust survivors, she is the head English speaking volunteer at Agaf haklita Rishon leZion where she works with and assists English speaking olim. Beryl works for the Jaffa Institute and has been a Telfed volunteer for many years.
Michael Silver
was born in Johannesburg and made Aliyah in 1999. In addition to his involvement with Telfed, he is the Chairman of Beit Protea, a retirement facility in Herzliya. Michael is a founder of an international family office based in Herzliya Pituach providing investment and advisory services to local and international families. Michael and his wife Fiona live in Raanana and have four children.
Charlotte Wiener [nee Chazen]
born 1948 in Johannesburg and grew up in East London. After marrying Dennis Wiener she moved to Pietersburg in 1973 before making Aliyah to Netanya in 2003. Charlotte and Dennis have 3 children and 6 grandchildren. She is a qualified pharmacist and has a BA, BA Hons, and MA in Judaica. Charlotte heads Telfed's Netanya Regional Committee. She is also a member of AWIS.