Robby Hilkowitz (Chairman)
made Aliyah in 1993 from South Africa via 6 years in Australia. His wife is from Victory Park and they four children, two of whom were born in Israel and two in London. Robby invests in early stage financial services companies and is a director of several philanthropic organisations, which deal with aged care, poverty relief and personal debt management and extraction. He supports South Africa in rugby, Australia in cricket and Chelsea in football. Robby is the Chairman of Telfed.
Shely Cohen (Vice Chairman)
was born in Johannesburg, went to King David Linksfield. Shely grew up in a very Zionist home, and from a young age was involved in Betar. She went to 10 camps (the best times) and grew into the leadership of the movement. After school, Shely did Mechina at the Hebrew University, but decided to go back to SA and study at Wits. She married her childhood sweetheart, Barry Cohen, in 1993, and they made Aliyah together in 1994. They have 4 Israeli-born children who all say 'Ja' and 'lekker' and 'just now' like real South Africans. "I think that my heart and soul were always in Israel, and it just took my body 22 years to catch up... I feel absolutely blessed and privileged to live in our Jewish Homeland, and I love maintaining my South African connection by volunteering at Telfed," says Shely. Shely is the Chairman of the Scholarships Committee, "the most amazing committee to be involved with, as we work towards helping students achieve their goals and contribute to society."
Steven Flax (Treasurer)
is the country head of Mazars Israel. He is a qualified Chartered Accountant in both South Africa and in Israel and has served as the Chief Financial Officer of a listed property company and a private equity fund. Steven has extensive experience audit committees of not-for-profit organizations in Israel. He made aliya from Johannesburg in 1998 and lives in Raanana with his wife and 3 boys. Steven is the Treasurer of Telfed.
Batya Shmukler (immediate past Chairman)
made Aliyah in 1991 in a garin Aliyah from Betar. She and her husband, Jonathan, have 4 children – all Israeli born. Batya is an English teacher by profession. She has always been an active participant in community affairs, starting with her involvement as a madricha for Betar. She has volunteered for other organisations in Israel and has been an active Telfed volunteer for the past 15 years. The South African community has always been her soft spot and she is proud to be affiliated with Telfed. Batya is the former chairman of Telfed's ESP Committee and past Chairman of Telfed.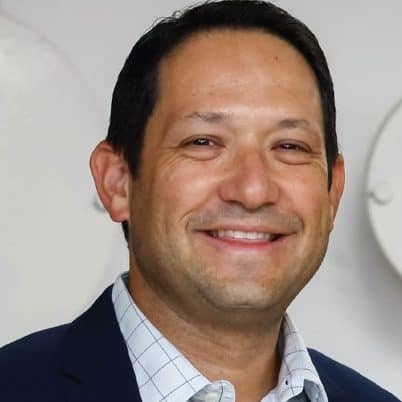 Jonathan Adler
made Aliyah from Johannesburg in 1997 to Jerusalem as a student. For the past 15 years he has been a senior financial planner at Pioneer Wealth Planning in Herzliya Pituach. He is married to Shari, they have 5 children and live in Raanana. Jonathan has been involved in many aspects of community work over the years including Hasbara, the municipality of Ra'anana and was Chairman of the Shivtei Community for over 7 years. Jonathan is proud to know that 23 years after making Aliyah, he now has his entire family living around him in Raanana.
Shiri Berzack White
made aliyah in 2012 joining her sister who was already settled in Modiin with her family. She grew up being involved in the Sandton shul community as well as Bnei Akiva SA. In 2010 she was the Sganit Rosh Machaneh for Bnei Akiva camp. Over the past 10 years in Israel she has lived mostly in Jerusalem and recently moved to Tel Aviv. She works in high tech and is currently in a startup in Tel Aviv, living the Israeli dream. In 2016 her parents joined her and her sister in Israel and they eagerly await the Aliyah of the other 2 sisters still in Johannesburg. .
Dave Bloom
was born in Zimbabwe and made Aliyah in 1973 as part of a Habonim garin. He is married to Gail and they have two daughters and seven grandchildren. Gail and Dave were founder members of Kochav Yair where they have lived since 1986. Dave has been involved professionally in the high-tech and the media industry for over 40 years including senior positions at Reuters. He is currently a partner at Exsys. Dave is a professional Personal Historian. He has been an active Telfed volunteer for nearly 30 years and has held several positions including chairman of the Telfed Media Committee, SASI Committee and Telfed History Project and is a past Chairman of Telfed itself.
Debbie Dash
made Aliyah in 2005 with her husband Gideon Hack and their daughters, Ma'ayan and Danielle. Debbie is a social worker who has been active in community development throughout her career. Volunteerism is an important value and she has assisted various organisations in Canada and Israel. Debbie has been a Telfed volunteer since 2017.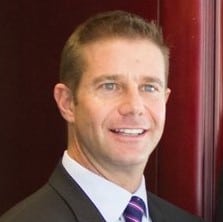 Clinton Ephron
After completing his accounting articles at Grant Thornton / Kessel Feinstein in South Africa, Clinton joined Glencore in 1994. He worked in various capacities in the group's coal trading division in the Istanbul, Zurich and South African offices. Clinton's final role at Glencore was that of the CEO of Glencore Coal South Africa before his emigration to Israel in 2017. Clinton currently focuses his time on philanthropic initiatives centered on Jewish, Israeli and sporting initiatives. Clinton sits on a number of Telfed committees, including the Fundraising Committee (which he chairs).
Allan Feinblum
made Aliyah together with his wife Carol and their 3 daughters after a successful business career and many years serving the Johannesburg Jewish community, primarily in the building of the King David Sandton School and serving on the Board of Jewish Education. For over a decade, Allan has served Telfed on the Directorate and Executive and also been involved in fundraising and special projects, and has chaired various committees currently holding position of Chairman of Isrentco. Allan has concurrently served on the Finance Committee of Beth Protea.
Gabey Gordon
made Aliyah from Johannesburg to Ra'anana with her husband Mike and their four children. Gabey has always volunteered and welcomed the opportunity to volunteer in Israel through Telfed, and in English! Having made Aliyah with teenage children, Gabey maintains that making Aliyah with teens is possible.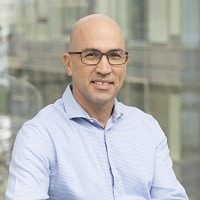 Paul Weinberg
made Aliyah in 1996. Paul is a lawyer with over 25 years of experience and holds a BA LLB from Wits University and an MBA from Tel Aviv University and North Western University, Chicago. Paul founded and today manages a corporate and commercial law firm in Tel Aviv. Paul was one of the founding members of the Mevaser Zion community in Tel Mond and is still a member of the management committee. Paul sits on the directorate and the executive of Telfed. Paul and his wife, Hayley live in Tel Mond and have five boys.