Join our employment team for a free employment webinar on 'Branding yourself on LinkedIn'. The webinar will take place on Tues 30 June at 20:00.
Read More »
We invite you to join in our upcoming online tours and lectures for the month of July. To register, click on the links below. Aden
Read More »
During the month of August, Olim families are invited to sign up for a week of morning activities for children in Ra'anana or Tel Aviv.
Read More »
Having performed on the world stage with greats such as Andrea Bocelli and Jose Carreras,
Read More »
In commemoration of Yom Hazikaron, the Southern African Olim community remembers our Fallen Soldiers and
Read More »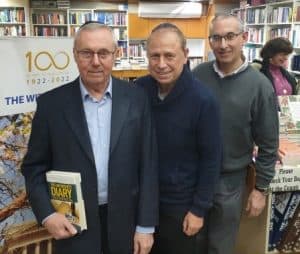 A typically icy cold Jerusalem night draws a crowd to hear a fascinating family story
Read More »